Hong Kong is most expensive city in the world, survey finds
Comments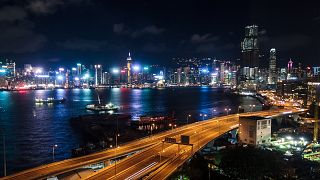 Four of the five most expensive cities in the world for expatriates are in Asia, according to a new cost of living study.
Hong Kong was crowned the most expensive city in the world on Tuesday by Mercer's annual cost of living survey. It dethroned Angola's capital, Luanda, which dropped to sixth place in the ranking, due in part to the downward trend in the city's housing market.
Also in the top 10 are Tokyo (2), Zurich (3), Singapore (4), Seoul (5), Shanghai (7), N'Djamena (8), Beijing (9) and Bern (10).
Yvonne Traber, Global Mobility Product Solutions Leader at Mercer said the preponderance of Chinese cities in the top 10 could be attributed to "stronger Chinese monetary regulation, a flourishing economy and a push to have the Chinese Yuan as an international currency."
The survey found that the least expensive cities worldwide are Tashkent in Uzbekistan (209), Tunis in Tunisia (208) and Kyrgyzstan's Bishkek (207).
Europe:
According to Mercer's ranking — which factors in criteria including instability of housing markets, low inflation, and fluctuating prices for goods and services — Western European cities have all risen in the rankings.
This was because of a pickup in the economy and a strengthening of local currencies against the US dollar.
Cities in Germany recorded some of the biggest year-on-year surges with Frankfurt (68) and Berlin (71) jumping 49 spots while Munich (57) climbed 41 places.
In the UK, London jumped 10 spots to rank 19, while Paris jumped 28 places to rank 34th.
Geneva meanwhile dropped four places and fell out of the top 10, mostly due to a drop in housing costs.