Britain's Theresa May wins key vote, but loses a junior minister
Comments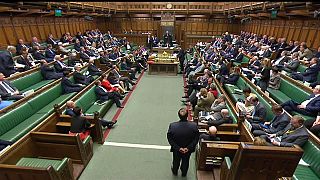 British Prime Minister Theresa May won a key victory over her plans to leave the European Union, but only after having to offer major concessions that could weaken the government's hand in its talks with Brussels.
Ministers defeated a move to give MPs the decisive say on what happens over Brexit if they do not agree with the final deal negotiated by the UK government.
Brexit minister David Davis had earlier warned lawmakers that the government would never allow them to "reverse Brexit" or undermine negotiations.
Earlier May suffered a setback when junior justice minister Phillip Lee, who has long been critical of Brexit strategy, resigned and said he would vote against the government.
Labour said May had been forced to avoid a "humiliating defeat" and "to enter negotiations with her backbenchers".