Bemba war crimes conviction overturned
Comments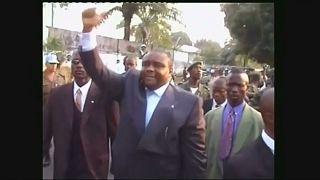 The International Criminal Court in The Hague has overturned the war crimes conviction and 18-year prison sentence of DRC warlord Jean-Pierre Bemba.
Bemba had been found guilty of a devastating campaign of rape, murder and torture by troops he sent to the Central African Republic in 2002-2003.
The court ruled he could not be held responsible for crimes carried out by troops under his control.
The acquittal is a huge blow for prosecutors who had hoped to establish a precedent that political and military officials may be held liable for the actions of their troops.