Landmark ruling at the International Criminal Court in Jean-Pierre Bemba case
Comments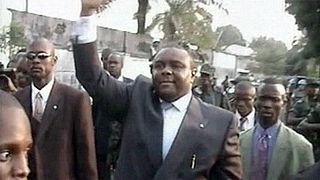 Eight years after he was arrested Jean-Pierre Bemba learned of his fate. The former Congolese rebel leader had been in exile in Belgium before his arrest to where he had fled in 2007 after clashes in Kinshasa.
The presiding judge at the ICC said he had failed to discipline his Movement for the Liberation of Congo – the MLC as they rampaged across the neighbouring country.
Former businessman and vice president of the Democratic Republic of Congo Bemba formed the militia in 1998. In 2002 they were sent across the border into the neighbouring Central African Republic in support of the country's then-president Ange-Felix Patasse to try and quell an attempted coup.
The judge said Bemba had had practical and formal control over his soldiers then. That is when the worst abuses were committed.
"Small platoons were organised, groups of three or four soldiers invaded houses one by one. They stole all the possessions that could be carried off and raped the women, girls and elderly, regardless of their age," the chief prosecutor Luis Moreno-Ocampo told the court.
Bemba's defence at the trial centred on the fact as he was not in the Central African Republic at the time he did not know what was going on. So the ruling is unique as it is the first case in which the ICC has found a high official directly responsible for the crimes of his subordinates. The verdict is also a strong sign as the recognition of rape as a weapon of war.
If he had been acquitted it's believed Bemba – a presidential candidate in 2006 would have tried to return to the political stage.
The judge ordered that he be held in custody pending sentencing at a later date. He is expected to appeal his conviction, a process which could take several more years.