US Supreme Court rules on same sex wedding cake case
Comments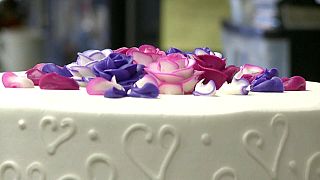 -
The US Supreme Court has ruled in favour of a Colorado baker who refused to make a wedding cake for a same sex couple.
Supreme court justices voted seven to two that the Colorado Civil Rights Commission violated the baker's rights under the US consitution's first amendment. The commission had concluded that baker Jack Phillips' refusal violated the law, but whil state holds had upheld the determination, the country's top court said the ruling was anti-religious bias.
Charlie Craig and Dave Mullins had complained to the Colorado commission in 2012 after Masterpiece Cakeshop owner Phillips refused to make the wedding cake citing his religious beliefs.