Imprisoned British-Iranian charity worker to face second trial
Comments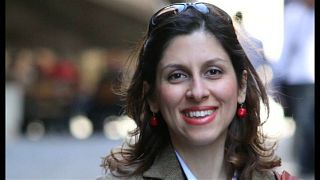 The imprisoned British Iranain aid worker Nazanin Zaghari-Ratcliffe is to face a second trial on new charges according to the Iranian semi-official news agency Tasnim.
Zaghari-Ratcliffe, who works as a project manager for the Thomson Reuters Foundation was detained in Tehran over two years ago during a family visit with her then two year-old daughter.
She was sentenced to five years in prison for plotting to overthrow Iran's clerical establishment, charges vehemently denied by both her family and her employer. Iranian officials have also accused Zaghari Ratcliffe of being a journalist though Thomson Reuters Foundation is a charity that works indpendently of Thomson Reuters and its news agency.