Twitter sees the funny side to GDPR e-mail burst
Comments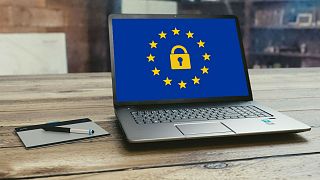 People have been receiving a spurt of e-mails ahead of major new data protection laws coming into force on Friday and the deadline has sparked some funny responses and memes on social media.
The new rules — called the EU's General Data Protection Regulation (GDPR) — mean firms now need your consent before sending publicity materials.
That has seen companies send out a flurry of electronic communications in a bid to keep consumers on their mailing lists.
Some have noticed the similarities between a GDPR-related e-mail and communications after a relationship break-up:
Others, meanwhile, have just been venting off about the number of e-mails they've been receiving.
The more imaginative have been wondering what GDPR emails would be like in the real world:
And here is perhaps the evidence that data protection is enjoying its unprecedented moment in the limelight: