Crackdown on Europe's polluters
Comments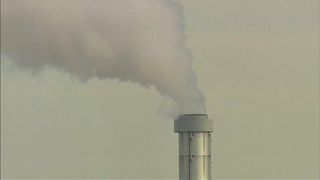 The European Commission is taking Britain, France, Germany, Hungary, Italy and Romania to the EU Court of Justice for failing to respect air quality limits.
The move follows a summit in January in which the Commission said it would get tough on member states that were still in breach of targets.
The European Environment Commissioner, Karmenu Vella, said it was the Commission's responsibility to ensure people could breathe clean air.
The European Court of Justice (ECJ) has the power to impose multimillion euro fines if the countries do not address the problem swiftly.
Environmentalists say toxic air results in more than 400,000 early deaths across Europe each year.
Spain, Slovakia and the Czech Republic avoided court by promising measures that would allow them to live up to EU air quality rules, Vella said.
France, Germany and Britain will be taken to court over their failure to respect limits for nitrogen dioxide (NO2), while Hungary, Italy and Romania failed to meet required standards on the level of particulate matter.