Racism and hate speech in Croatia 'is on the rise'
Comments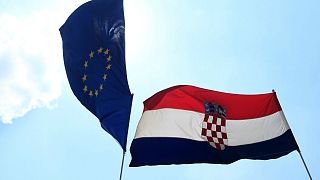 Racism and hate speech are rising in Croatia and the government is not doing enough to tackle it, a new report has claimed.
Serbs, Roma and the LGBT community are the main targets, according to the Council of Europe.
Official data submitted by Croatian authorities indicates there were 35 hate speech incidents in 2016, up from 24 a year earlier.
But figures supplied by the Serb National Council claims 331 cases of ethnically-motivated violence, threats and hate speech were directed at Serbs in 2016, compared with 189 one year before.
"The report decries an inadequate response by Croatian authorities to such increasing intolerance, as criminal action is too often ruled out," writes the Council of Europe's European Commission against Racism and Intolerance (ECRI). "Most cases of hate speech and hate-motivated violence are treated merely as misdemeanours."
The commission praised the introduction of new hate crime legislation but said it was rarely applied.
ECRI has recommended human rights education be introduced in Croatian schools and a new Roma inclusion strategy developed.
Croatia's government told ECRI it was "fully determined to take into consideration the issued recommendations in order to further improve the situation in the field of racism and intolerance".
A census in 2011 showed Croats made up more than 90% of the country's population, and Serbs 4.36%. Roma people, meanwhile, represented just 0.4% of Croatia's ethnic make-up.
Your view | Is this assessment of racism in Croatia accurate? Do you have a story to tell about racism or hate speech? Let me know: chris.harris@euronews.com