Palma bans apartment owners from renting to tourists
Comments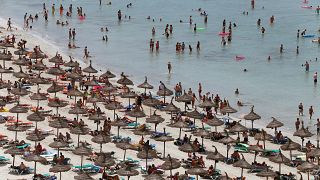 The city of Palma on the Spanish island of Majorca will ban residents from renting apartments to tourists in order to curb rental costs for locals.
The city is the first in Spain to introduce the measure, which will be regarded with interest by other areas suffering from the effects of mass tourism.
The decision was taken by the coalition of left-wing councillors who run the city following complaints that rental costs had been rising out of control because tourists were willing to pay more than locals could afford during the holiday season.