Germany's first ISS commander promises to be a "nice boss"
Comments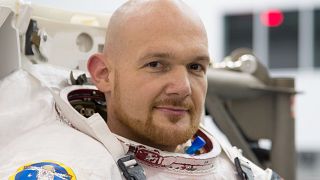 Astronaut Alexander Gerst has said he aims to be a "nice boss" when he becomes the International Space Station's first German commander later this year.
Gerst will take over at the helm in September, becoming only the second European to take command in the 17 years the ISS has been occupied.
He said good communication is the key to managing a crew.
"On the space station it is important that you are a nice boss," he said "When you fly to space together for six months as a team of friends it's important not to be just a good boss but to be a good crew member yourself and to make sure that the crew is doing well."
He is on his second visit to the €80 billion station. Eleven European countries participate in the ISS through the European Space Agency, along with the United States, Russia, Japan and Canada.
Belgian Frank De Winne was Europe's first commander in 2009.