Fox to co-operate with EC cartel investigation
Comments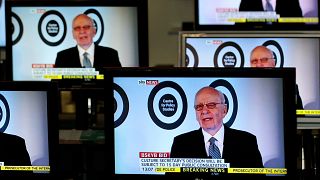 Fox Networks Group says it's fully co-operating with the European Commission, following a surprise inspection of its offices by investigators looking into allegations it is part of a sports broadcasting cartel.
Rupert Murdoch's group was one of a number of broadcasters to get the unannounced inspection. The Commission says the visits are standard procedure when investigating suspected anti-competitive practices and do not imply guilt.
Fox's move to take over Sky has received Commission approval, but the €12 billion bid for Europe's largest pay TV broadcaster is meeting resistance from British competition watchdogs.