Blow to Murdoch's bid to take over Sky
Comments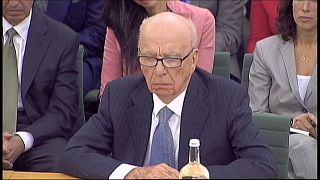 Voicing serious concern about the influence Rupert Murdoch would have on the British news agenda, the government says it intends to launch a six-month investigation into the media mogul's planned takeover of the Sky pay-TV group.
This in line with the recommendation of regulators (Ofcom) who examined a multi-million-euro (£11.7bn) deal struck between Sky and Murdoch's 21st Century Fox in December.
Karen Bradley, the British Culture and Media Minister, told parliament: "The proposed entity would have the third largest total reach of any news provider – lower only than the BBC and ITN – and would, uniquely, span news coverage on television, radio, in newspapers and online.
"Ofcom's report states that the proposed transaction would give the Murdoch Family Trust material influence over news providers with a significant presence across all key platforms."
Fox already owns 39% of Sky, which includes the popular Sky News channel, and failed in a previous bid for a complete takeover in 2011.
At the time Murdoch, 86, and his family's British newspaper business were caught up in a phone-hacking scandal and were forced to abandon the bid.
The parties involved in the latest attempt have until July the 14th to respond to concerns before a full investigation is given the green light.
Ofcom had been tasked with examining whether Fox would have too much control over the media and whether it would be committed to upholding broadcasting standards.
Sky broadcasts in Britain, Ireland, Germany, Austria and Italy.
Fox says it will "continue to work constructively" with the UK authorities.
In the past Murdoch and his family have dismissed concerns about exerting too much power, pointing to a new media landscape crowded with the likes of Facebook, Netflix and Google.
After Bradley's statement to parliament, shares in Sky rose 3.5 percent, with the belief that Fox would find a resolution.
Analysts at the bank Citi said they believed Fox could find a resolution before the July 14 deadline.
"Ultimately this is a positive outcome for the Fox/Sky in the sense that it makes deal completion more likely," it said.
"Concerns about broadcasting standards would have been almost impossible to work around while we believe the groups will be able to offer concessions that adequately address concerns about plurality."