Over 20,000 people evacuated for removal of World War II bomb in German town
Comments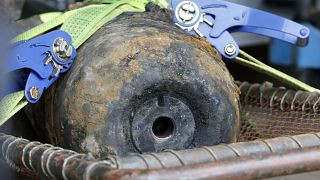 Copyright

Reuters/Tobias Schwarz
At least 26,000 people were evacuated on Sunday from their homes in Paderborn, Germany, as police worked to remove a 1.8-tonne World War II bomb discovered last month.
The removal work means that buildings within a 1.5 kilometre radius must be evacuated, which includes two hospitals, several homes for the elderly and a university.
The German Red Cross, the local fire department, and police worked together to evacuate people on time. Emergency shelters have also been set up.
The bomb will be defused at 1 p.m. local time according to local reports.
The bomb was discovered last month during construction work in a garden. Back in December 2016, a 1.8 tonne bomb was discovered in the southern city of Augsburg and required the evacuation of 54,000 people.