54,000 evacuated as WW2 bomb found in Germany
Comments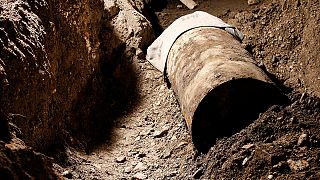 54,000 people were evacuated from the city of Augsburg, southern Germany, after construction workers discovered an unexploded World War Two bomb on Christmas morning.
Because of the size of the 1.8 tonne bomb, the evacuation zone was 1.5km.
Although evacuations of this sort are common, this is the biggest single evacuation for an unexploded Allied bomb in post-war Germany.
Around 100 citizens took shelter in the city's football stadium, while many others were able to seek refuge with friends and family