Sergei Skripal no longer in a critical condition, says Salisbury hospital
Comments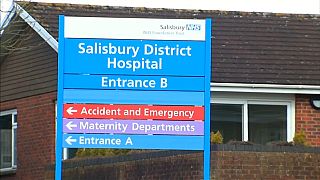 Russian former double-agent Sergei Skripal is said to be "responding well to treatment", and is out of a critical condition following last month's nerve agent attack in Salisbury, England.
Salisbury District Hospital released a statement on Friday, following a statement by Skripal's daughter Yulia the previous day saying her "strength is growing daily". In an unverified recording between her and a woman alleging to be her cousin, she is heard saying that she would discharge herself from the hospital soon.
In the statement, Dr Christian Blanshard said she could look forward to the day she was well enough to leave the hospital. "Any speculation on when that date will be is just that – speculation," he added.
The 66 year old and his daughter Yulia were found slumped unconscious on a public bench in Salisbury on March the 4th.
Britain said they were poisoned with a military-grade nerve agent first developed by the Soviet Union.
Russia has denied it had anything to do with the incident.