Skripal's pets found dead at his home, after nerve agent attack
Comments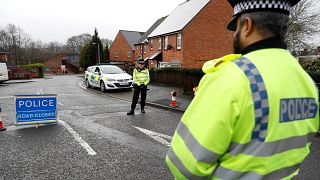 Copyright

REUTERS/Peter Nicholls

-
Two guinea pigs were found dead at the home of Sergei Skripal and a cat had to be put down, British government officials revealed, following the nerve agent attack on the former spy and his daughter, Yulia.
"When a vet was able to access the property, two guinea pigs had sadly died," a British government spokeswoman said.
"A cat was also found in a distressed state and a decision was taken by a veterinary surgeon to euthanise the animal to alleviate its suffering.
"This decision was taken in the best interests of the animal and its welfare," she added.
Skripal's home in Wiltshire, United Kingdom, became the focus of the investigation late last month after detectives from London's Metropolitan Police said they believed that that's where the Skripals first came into contact with the nerve agent. The highest concentration of the chemical was found on the front door.
Skripal and daughter Yulia were found collapsed on a park bench in Salisbury, southwest England, last month, after being exposed to the Novichok agent. The British government accused Russia of carrying out the attack, which the Kremlin has vehemently denied.
The escalating row has led to the expulsion of over 100 Russian diplomats from some 20 Western countries including the U.K., U.S. and 18 European Union members. Russia retaliated by ordering the expulsion of a similar number of Western diplomats.
In a statement released Thursday by the Metropolitan Police, Yulia Skripal said she had come out of her coma over a week ago and that her "strength is growing daily". The statement did not refer to her father's present condition.
Earlier this week, Moscow had raised concerns about the welfare of Skripal's pets before telling a UN emergency Security Council on Thursday that Britain was "playing with fire and you'll be sorry."
On Wednesday, Russia lost its call for a joint inquiry to be held into the poisoning at a meeting of global watchdog the Organisation for the Prohibition of Chemical Weapons (OPCW).