Not-so-sacre beurre as burger topples ham sandwich as France's fave fast food
Comments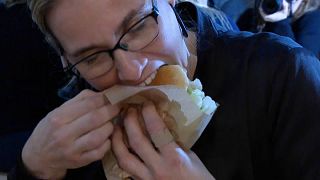 Is nothing sacred? The hamburger has replaced the eternal jambon buerre sandwich in France as the nation's favourite fast food.
For those who may have been disappointed in the past by a tooth-breakingly dry baguette filled haphazardly by a few scrapes of butter and some tired processed meat, the change is long overdue, but some are expressing outrage that the national institution has been elbowed aside by the interloper.
In fact fast food of all kinds is making massive inroads into the two-hour French lunch, now almost a thing of the past, while France has been one of McDonald's biggest markets outside the US for years. Bon appetit!