Deutsche Bank pays out billions in bonuses
Comments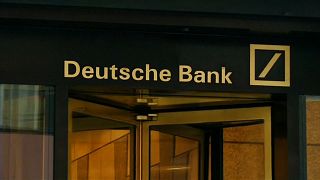 Deutsche Bank paid bonuses worth 2.3 billion euros for 2017, four times higher than the previous year even as the German lender warned on costs for 2018 and reported a bigger 2017 loss than previously disclosed.
Germany's flagship lender said its top 12 managers would forego payouts for 2017 after the bank said it lost 735 million euros, the third annual loss in a row and more than the 497 million euros it had reported in February.
The lender also said it expected higher costs related to Britain's exit from the European Union - which is expected to lead to hundreds of the bank's staff moving from London - and a postponement in savings from the merger of its in-house retail bank with Postbank.
The bank's decision to push ahead with paying big bonuses, despite heavy losses, has tested relations with German politicians and the public, many of whom deeply disapprove of high pay and Anglo-Saxon style capitalism.
But the bank says the large payouts are needed to prevent talent from defecting to rival firms.