Chelsea out of Champions League
Comments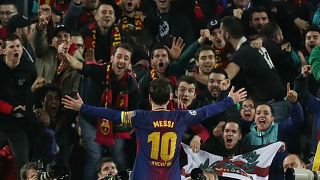 Chelsea are out of the Champions League.
Lionel Messi steered Barcelona into the last 8 with a goal just two minutes and eight seconds into the start of the match.
Basic errors stopped Chelsea scoring and the game ended 3-0.
Meanwhile, Bayern Munich beat Besiktas 3 - 1 in Turkey – 8-1 on aggragate - knocking the home team out. The win for the German side takes them through to the Champions League quarter finals for a seventh successive year.