Flight delays at Charles de Gaulle as Air France pilots strike
Comments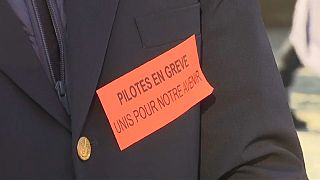 -
Hundreds of Air France pilots are demonstrating at their headquarters in Northern Paris.
Staff are striking over pay that has grounded flights at Charles de Gaulle airport.
Half of Air France's long-haul flights departing from Paris will not operate but the firm says customers can change their ticket at "no extra cost".
Staff protesting in the day long strike want a six percent pay rise