Botswana hangs man who murdered girlfriend and son in 2010
Comments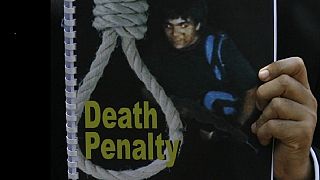 Botswana has hanged a man for murdering his girlfriend and her son, the first execution in two years by the only southern African nation not to have abolished the death penalty.
Joseph Poni Tselayarona, 28, was executed on Saturday after the 2010 murder of his girlfriend and her three-year-old son, the Botswana Prison Service said.
As Botswana was executing the convict, over in West Africa, The Gambia was also taking steps towards abolition of the measure. President Adama Barrow during the country's 53rd Independence anniversary placed a moratorium on the death penalty.
"I will use this opportunity to declare a moratorium on the use of the death penalty in The Gambia, as a first step towards abolition," Barrow said in his Independence Day speech.
The last time the country used the measure was in 2012 when exiled leader Yahya Jammeh executed nine prisoners by firing squad. Jammeh fled Gambia in 2017 after a shock electoral defeat in December 2016.
An opposition coalition led by Barrow defeated him in a process he described as free and fair only to backtrack and dispute the results citing irregularities. An ECOWAS force had threatened to oust him after failed mediation by the regional bloc.