Danish police charge 1,000 young people for sharing sex videos on Facebook
Comments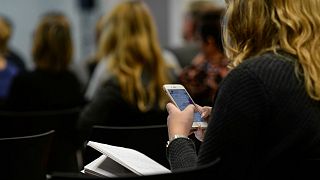 Police in Copenhagen today said they charged 1,004 children and young people for redistributing child pornography after they shared video clips on Facebook Messenger of two 15-year-olds having sex.
Inspector Lau Thygesen from Denmark's North Zealand Police said in a statement that the videos were shared "across the country" in Autumn 2017, including Greenland.
"We have taken the case very seriously as it has major implications for those involved when such material is spread. And it must be stopped," Thygesen said.
Facebook tipped off US police that the content was being shared along with explicit photos.
US authorities then passed on the information Danish police via Europol.
While most only shared the content on the social media network twice, others reposted it hundreds of times.
Those who spread the video range in age from 15 to in their early 20s.
The charges being brought were for "violation of section 235 of the Criminal Code—distribution of child pornography," according to the police statement.
Thygesen said that each case would be considered separately and that punishments "may be tough".
If found guilty the young people's punishments will range from a criminal record to having their name added to child protection registers for 10 years.
The age of consent in Denmark is 15 but it is a criminal offence to distribute images of anyone aged under 18.
"It is our opinion that young people know that it can have major consequences for the victim to share that kind of material," said police commissioner Flemming Kjærside Flemming Kjærside from the National Police Cyber Crime Center in a statement.