Macron takes on 'fake news' with plans to change France's media laws
Comments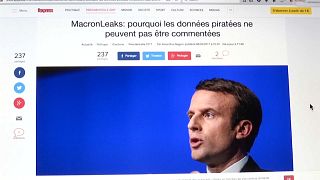 President Emmanuel Macron is to overhaul French media laws in order to combat so-called "fake News" on social media.
Macron made the announcement during a new year's speech for the press.
He said he felt the need to act as deliberate attempts were being made to blur the lines between truth and lies.
"If we want to protect our liberal democracies, we must have strong legislation. That's why I have decided that we will change our legal measures in order to protect democratic life from this fake news."
Macron claims he and his team were victims of fake news and a major data hack during his election campaign last year.
Since becoming president he has also accused one Russia channel of sowing disinformation about him via its website.
Macron says thousands of propaganda accounts in all languages seek to tarnish reputations and says his new legislation will impose tougher rules on social media about revealing their sources of apparent news content especially during election periods.