China introduces new emissions tax
Comments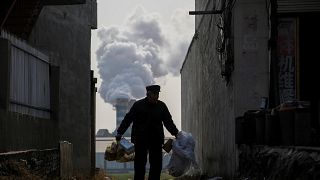 -
China is getting serious about fighting environmental pollution.
As of January first, the Asian superpower has introduced a new tax aimed at reducing emissions.
The tax varies according to the quantity and toxicity of pollutants emitted - and whether the emissions affect air or water.
Provinces and regions across the country set their own rates, based on their geographic conditions and economic status.
Businesses have to install automatic monitoring devices and share emissions data with authorities.
"Even before the emissions tax, our company's environmental departments have begun to monitor the density and amount of 24-hour wastewater and emissions of air pollutants," said Xie Ping, Deputy General Manager of Chengdu Dayun Automobile in Sichuan.
China's rapid industrialization, coal dependence and booming car industry have led to some of the worst pollution on the planet.