Vending machines for homeless in the UK
Comments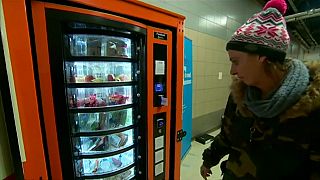 -
"We realised that something is missing from the jigsaw of care and that was a vending machine and that's where the concept came from," said Dr. John Doddy, co-founder of Action Hunger charity.
The vending machine is activated by a key card, distributed to homeless people by one of the charity's partner organisations, The Friary. Three items can be collected a day and 100 key cards will be handed out initially.
The charity plans to set up a second machine in Manchester in January 2018 and the expansion plans include London, Seattle, Los Angeles and New York.