London council to ask residents for voluntary tax to help homeless
Comments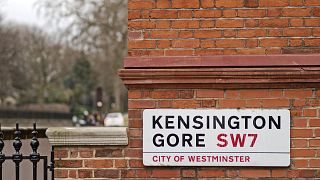 The wealthiest residents in one of London's richest boroughs will be asked to pay a voluntary tax to help homeless people and other social projects.
Westminster council in central London will write to those who own the area's most expensive properties to ask about making a voluntary contribution on top of their council tax.
Those who sign up to the scheme would see their council tax double to around £800 (€902).
Money raised would go towards supporting homeless people in Westminster, funding youth programmes and tackling loneliness.
The council said so far more than 400 homeowners living in multimillion-pound properties have responded positively to the idea.
Nickie Aiken, Westminster City Council's leader, said: "The voluntary Westminster community contribution offers a fair way for those who want to contribute more to do so.
"I decided to act on a growing number of requests from some residents who live in the highest valued homes that they wanted to voluntarily contribute more than their existing council tax.
"I am delighted that so many people want to support the initiative in its first year. It also confirmed what I had heard from people I had met on the doorstep that those in the more expensive homes are willing to contribute more to community projects."