'Father of Erasmus' Manuel Marín dies at the age of 68
Comments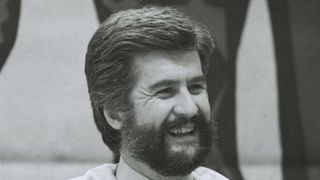 -
Copyright

European Commission
Manuel Marín, 'father of Erasmus' dies at the age of 68, 'father' of the popular EU study exchange programme Erasmus, has died at the age of 68.
Fundacion Iberdrola Spain, the charitable vertical of Spain's largest power company, which he chaired since 2008, said in a statement Marin passed away 'after a long illness'.
Marín played a key role in Spain's integration into the European Community and later the European Union in 1986. He then went on to occupy senior posts within the European Commission, including vice-president and commissioner in charge of education.
But Marín is most well-known for implementing the Erasmus student exchange programme, which helps students study abroad in other EU countries.
The President of the European Commission, Jean-Claude Juncker, expressed his condolences in Spanish: "Very sad about the death of my friend Manuel Marín, former Spanish Commissioner and father of the Erasmus programme."
Spanish Foreign Minister Alfonso Dastis hailed Marín as a "great Europeanist". Dastis also thanked Marín for working to make Spain "better".