UK theatre details 20 allegations of Kevin Spacey's 'inappropriate behaviour'
Comments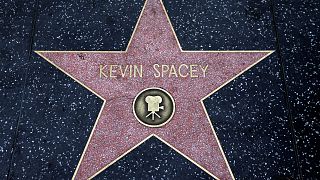 The Old Vic's investigation into the conduct of its former artistic director, Kevin Spacey, resulted in 20 personal testimonies of alleged "inappropriate behaviour".
Last month, the London-based theatre engaged law firm Lewis Silkin to undertake the investigation with a remit to look into claims made in the media and elsewhere.
The investigation concluded that there have been "20 personal allegations of incidents relating to the Old Vic from 1995 to 2013".
None of the allegations have been possible to verify and Spacey has not commented on any of them.
However, the investigation found that his "stardom and status at the Old Vic" may have prevented people and in particular younger staff from feeling that they could speak up about this kind of behaviour.
Additionally, the theatre's staff who observed this behaviour did not know how to respond: they either did not think that the allegations were serious or that the Old Vic would respond accordingly given Spacey's stardom.
Some other conclusions from the investigation were that none of the persons involved were minors at the time of their complaint and that none of the trustees were unaware of the allegations.
Following these conclusions, the London theatre said it is committed to building a "more positive, supportive, and nurturing approach".
The Old Vic's new artistic director, Matthew Warchus, expressed sympathy for those who came forward with the allegations.
'I have genuine and deep sympathy for all those who have come forward and said they were hurt in some way by my predecessor's actions. Everyone is entitled to work in an environment free from harassment and intimidation. The Old Vic is now actively engaged in the process of healing and the process of prevention.
These allegations have been a shock and a disturbing surprise to many of us. It is incorrect, unfair and irresponsible to say that everybody knew. But as a result of the investigation, what we have learnt is how better to call out this behaviour in future.
These findings will help not only The Old Vic but our industry as a whole, as together we rapidly evolve an intelligent new standard of protection and support in and around the workplace. We are committed to a new way forward.'