Japan's "black widow" murder accused sentenced to death
Comments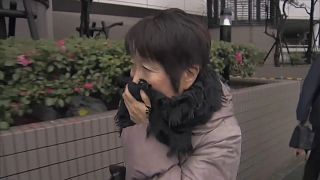 An elderly Japanese woman dubbed the "black widow" in a serial murder case has been sentenced to death.
A court in Kyoto has convicted 70-year-old Chisako Kakehi of a series of killings of elderly men by poisoning.
Cyanide was used in the killing of Kakehi's fourth husband, as well as two ex-partners between 2007 and 13.
The pensioner was also found guilty of attempting to murder a fourth victim.
The court heard how the accused amassed millions of euros worth of insurance payouts and inheritance.
Judges rejected claims from the defence that Kakehi was suffering from dementia.
An appeal against the death sentence is expected to be lodged by Kakehi's lawyers.
The murder trial lasted four months.