It's safe to say Theresa May's speech at the Conservative Party Conference didn't quite go to plan
Thresa May today (October 4) took to the stage to make her keynote speech at the Conservative Party Conference, but an unfortunate turn of events struck the British PM.
May drew the event in Manchester to a close by addressing key issues affecting her country and party, but they say bad luck comes in threes.
First up, comedian Lee Nelson, a known prankster who has also pulled stunts on US President Donald Trump and former FIFA president Sepp Blatter, interrupted May handing her a P45 form, which employees receive in the UK when they leave their job.
Nelson shouted "Boris asked me to give you this," as he was quickly escorted out by security.
NEW: We found what we assume is the P45 the prankster tried to hand to PM during her speech. #cpc17pic.twitter.com/QeB64wxRkT

— Paul Brand (@PaulBrandITV) October 4, 2017
Next, the unfortunate PM suffered a coughing fit struggling on for a while before taking gulps of water.
She managed to laugh through the incident quipping "that's the first time the Chancellor has given something away for free" when Philip Hammond, the Chancellor of the Exchequer, offered her a cough sweet.
Continuing the joke on Twitter, May posted a Tweet with a photograph of her speech and some cough medicine and sore-throat sweets.
coughspic.twitter.com/1b6CoW5Mrz

— Theresa May (@theresa_may) October 4, 2017
The bad luck didn't end there; May delivered her speech with white letters stuck to the wall behind her spelling out "Building a country that works for everyone," but as she was delivering her closing statement a few letters fell down.
What remained was barely legible.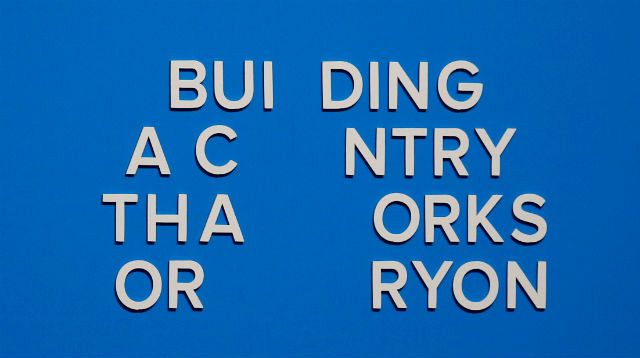 It was certainly a bad day for May.