Schulz addresses voters in Lübeck
Comments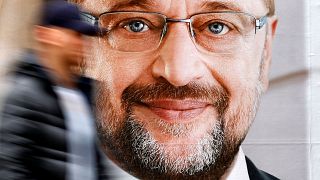 Martin Schulz, the leader of the German Social Democratic Party, has addressed voters during a question and answer session at the Wahlarena in Lübeck as he looks to garner public support before Sunday's federal election.
The leftist politician took the opportunity to thank his supporters and outline his vision for Germany, but had to field some tough questions on housing, pensions and pay from audience members.
One woman made the point that as a mother she is a "taxi driver, a cook, an event manager, a motivator and this for the whole week without premium pay for night shifts or weekends", while another said that, despite being from a college-educated family, she could not afford to rent a house.
Schulz said: "We have to invest in the construction of new apartments. In Germany, there's not enough construction of housing and there's not enough money for construction.
"Our program is about fostering the construction of new apartments. If we don't interfere in the housing market, then well-off people in Germany will become poor."
Although second favourite to win on Sunday, Schulz will have some work to do if he is to topple Chancellor Angela Merkel, who sits over ten points ahead in some polls.