Suspect in death of journalist Kim Wall denies killing her
Comments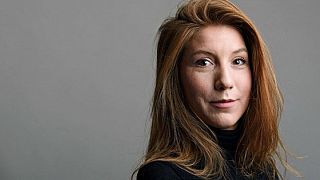 Swedish journalist Kim Wall died when she was accidentally hit by a heavy hatch cover on board a home-made submarine, according to the owner of the vessel Peter Madsen.
Speaking in court after being charged with killing the journalist and mutilating her body, Madsen said he had been holding the hatch for her, but it slipped and hit her on the head.
"The Copenhagen prosecution service is satisfied that Peter Madsen is now being held for murder and that he will be remanded in custody for the next four weeks," Danish prosecutor Jakob Buch-Jensen told reporters.
"We have put forward a fair amount of details that point to why we consider it murder and not manslaughter."
The 30-year-old freelance journalist had been researching a story on Madsen. She went missing after he took her out to sea in his submarine about a month ago.
Madsen said he tried to bury her at sea but denied mutilating her body, and added that he had contemplated killing himself while still on board. He denied killing her.
If found guilty, he could face a sentence of five years to life in prison.
Danish murder mystery gets more & more bizarre with submarine owner claiming journo killed by hatch cover https://t.co/XlqlPy4d8e via smh</a></p>— Kate McClymont (Kate_McClymont) September 6, 2017