Solidarity reigns following Barcelona van attack
Comments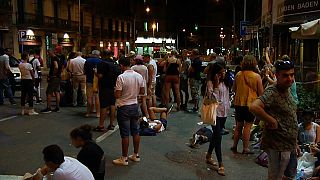 If one thing was proven in the aftermath of the terrible atrocities that occurred in Barcelona on Thursday, it was the indomitable nature of the human spirit.
While emergency services scrabbled to help those who required assistance as they lay injured on Las Ramblas, the people of Barcelona united in solidarity, offering free rides, food and places to stay to those in need.
One of them was Mohammed, who offered transport to stranded tourists.
He said:"Everyone was very frightened, some did not know what had happened exactly, people were shouting.
"I gave a lift to some Swedish tourists whose daughter was close to the attack, she had injured her leg after a shelf from a kiosk fell on her. They were so scared. It hurts my heart just thinking about it."
It wasn't just individual acts of Kindness, however.
Barcelona's tourism board offered free rooms to thousands of visitors who were stranded after police sealed off areas where close to 50 hotels are located, giving them a place to sleep until order had been restored.