Nutritional Therapist and co-author of The Happy Kitchen Alice Mackintosh not only knows what is good for the body, but also for the mind. This is how she chose to present her cookbook: not by course-type but by state of mind ('boosting energy', 'beating the blues', 'promoting calmness', 'mental clarity', 'hormonal peace' and so on). Mackintosh is also the co-founder of supplement brand Equi London and gives private consultations at her clinic in Chelsea. Living it gets an exclusive tête-à-tête with the nutritionist to learn tips on how to keep the 'good mood foods' and supplements routine going whilst travelling this summer.
Where can we spot you this summer?
"I've had a lot of travel this year with weddings all over the world, so that's meant my usual trip to Ibiza has had to take a back seat. Instead I am going to Menorca in August for a relaxed week at a family home away from home. This normally entails BBQs, a few boat trips, a daily dose of Jamón ibérico and one too many pomadas (a lethal local cocktail). I'm also super excited for Wimbledon this year as we managed to get tickets for the finals!"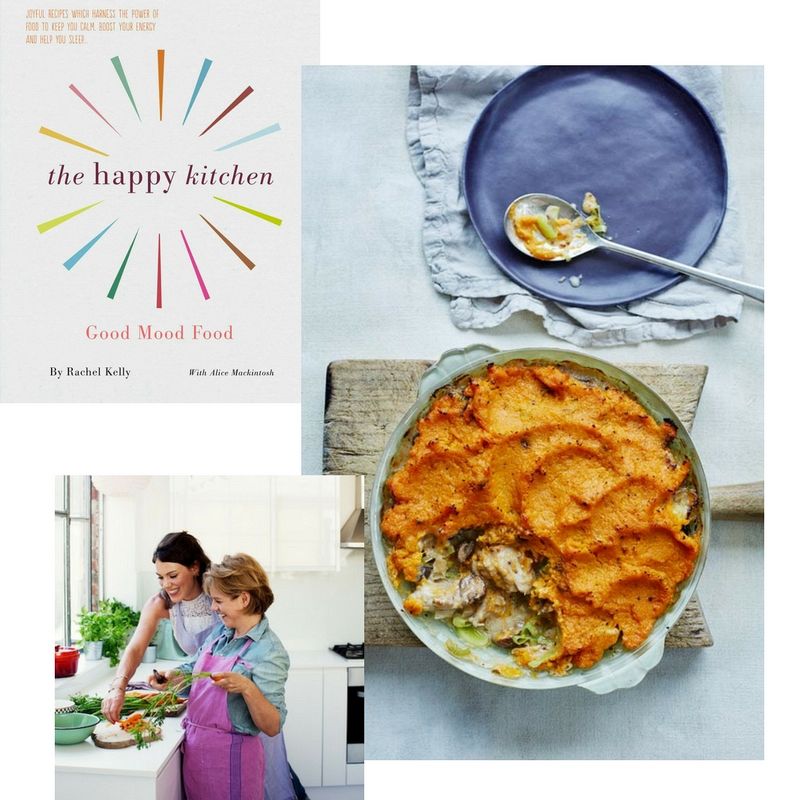 "In London, before work, I'm normally in either Paola's Body Barre or Barrecore studio trying to tone up a couple of times a week ahead of a summer getaway… It is 100 per cent my favourite workout in London, and I find most effective at toning and sculpting. On weekends I'm a real foodie so I'm often cooking or eating out (hence the workouts!). I am currently loving The Dock Kitchen and Go Viet, and I'm also furiously trying (and failing) to get into Sushi Tetsu".
What are the three skin products you will be using during your beach holidays in Menorca?
"This has got to include a SPF. My new favourite is Heliocare SPF 50 (a recommendation from my facialist). It is fantastic as it doesn't block up my skin or give me spots, and it goes on easily without being too oily. I also wear it under bare minerals make up on days I want protection and coverage".
"Nourish Skincare is a fantastic natural beauty company. I love their Illuminating Face Shimmer as it gives your skin a gorgeous summer glow, which is great for me as I don't put my face in the sun. I'll sometimes just wear this in the evenings, and it is also fab for fixing make up for when you want to wear proper foundation".
"In the summer I find my skin really benefits from clay masks to draw out impurities and prevent pores getting blocked by oiliness. My current favourite is Umbrian Clay Purifying Mask by Fresh Cosmetics. It smells amazing and always leaves my skin clean and energised".
Alice's favourite products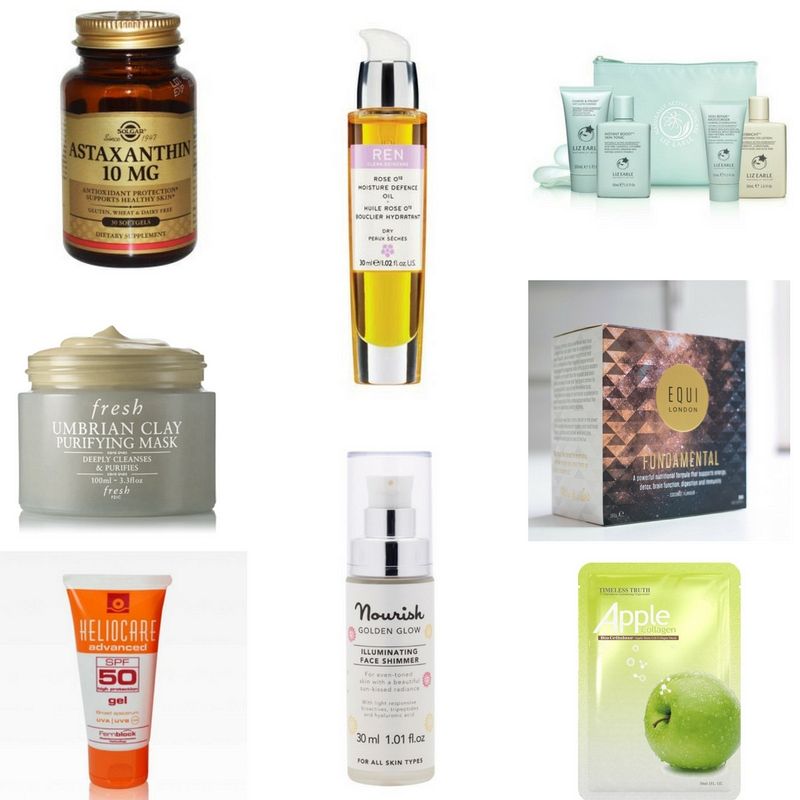 Which skin treatments do you recommend to prep for the summer and to recover from it?
"Apart from using a good SPF, prepping my skin for summer is more about what I eat than what I put on it. Red foods such as peppers, tomatoes (especially juice and tinned tomatoes) watermelon, pomegranate, beetroot contain antioxidants and help decrease photosensitivity, largely through lycopene. I also try to get lots of astaxanthan which is another special anti-oxidant found in salmon and other seafood such as prawns and crab. It is responsible for the pink colour of these foods and help ease sunburns. Equi's skin product Beautiful contains pine bark (an herb you have to take in supplement form) as well as skin saviours marine collagen, resveratrol, vitamin C, A and zinc that help to protect the skin from UV rays whilst also encouraging the removal of pigmentation and sun damage".
"When it comes to recovery, after the summer I will start back on a gentle retinol (vitamin A) serum before bed three times per week as it s fantastic for anti-aging, combating spots and giving skin a glow. I don't use this in the sun as it can make you more prone to sun damage. I also use Timeless Truth Bio Cellulose Apple Stem Cell Collagen Mask – brilliant for regenerating skin cells and giving you a moisturising, glow boost ahead of cooler months".
What tips could you share to stay fresh during flight travel and to combat jetlag?
"A lack of sleep is perhaps one of the biggest hitters for skin and can immediately steal your glow. Being militant about when to sleep and when not to is important as this helps get the rhythm back quicker, and I also recommend taking 2mg of melatonin before you go to bed the night you arrive to get you to sleep and help you stay there until morning".