Trump announces plans for a new 'merit-based' immigration system
Comments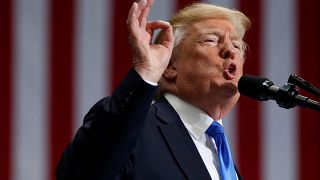 Donald Trump today (July 2) announced plans for a new 'merit-based' immigration system in what he described as the biggest reform in half a century.
He promised the new rules would boost wages for Americans by cutting unskilled immigration. The measures will cut legal immigration in half over the next decade, he said in a news briefing.
New arrivals will be prevented from claiming welfare benefits and required to show sufficient knowledge of English, he announced.
Watch the announcement here
The US president is battling to win back the headlines after a series of highly public power struggles in the White House saw the departure of a series of key figures in his administration.
In addition, he saw a major defeat in his efforts to replace Obamacare and is in the spotlight over links between his election campaign and Russia.