Moscow court shootout leaves three dead and five injured
Comments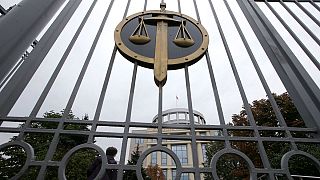 Three people on their way to stand trial at a Moscow court were shot dead as they tried to escape, according to the Russian Investigative Committee.
The incident occurred in a lift of the Moscow regional court building and saw five defendants try to take the side arms of the officers escorting them, said Svetlana Petrenko, a spokesperson for the committee.
Petrenko confirmed that three of the defendants were shot and two wounded in the attempt, which ended in a shootout with police.
The shooting took place before nine gang members, accused of terrorising the roads in the Russian capital and killing more than a dozen people, attended a hearing.
RIA Novosti, a state-owned news agency, said three guards were injured and taken to hospital.
It quoted lawyer Sofya Rubasskaya who said at least 20 shots were fired.
The prosecutor's office for the Moscow region said it was looking into whether the guards had violated the procedure for escorting defendants.
A lawyer for the defendants cited the chief investigator in their case saying four of the accused had been killed in a gunfight.
UPDATE: Reports say that four people were killed in the shooting at the courthouse outside Moscow

FOLLOWLIVE: https://t.co/h4ATHEiWNPpic.twitter.com/ErunEGo1BI

— Ruptly (@Ruptly) 1 août 2017