Inmates used peanut butter to fool guard in jailbreak
Comments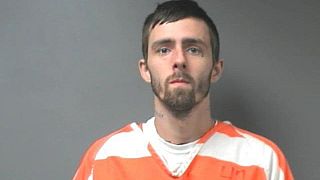 Peanut butter was the unlikely key to a mass jailbreak from an Alabama prison after inmates used the spread to change the number above a door.
Using peanut butter taken from prison sandwiches, the convicts took advantage of a new guard by altering the numbers on a cell door and a door leading outside. The guard inadvertently opened the outside door, allowing the inmates to escape.
The 12 escapees used blankets to scale the prison's razor-wire fence and while 11 of the group were quickly apprehended, one prisoner, Brady Kilpatrick, remains on the run.
James Underwood of the Walker County Sheriff's Office said a reward has been offered for information leading to his arrest. "They're very creative and you just have to stay on your toes all the time," Underwood said.