Moscow requires US to downsize diplomatic missions in Russia
Comments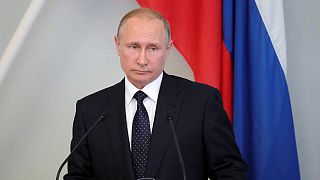 Moscow has given the United States notice to downsize its US diplomatic and consular missions.
Moscow requires US to downsize diplomatic missions in Russia
The US is required to reduce the number of diplomats and staff working in US missions to 455 people by September 1. That figure matches exactly the number of Russian diplomats and staff working in the US.
In a further move, Russia is suspending from next week (August 1) the US embassy's use of several warehouses and a property in Russia.
The measures come in response to the seizing of two Russian diplomatic compounds in the US by the Obama administration in December.
Outgoing President Barack Obama abruptly ordered the closure of the facilities, one in Maryland and the other on Long Island, saying they had been "used by Russian personnel for intelligence-related purposes."
It was part of Obama's response to what US officials called "cyber interference" by Moscow in the 2016 US presidential election campaign.
Russia has repeatedly denied all accusations, and has pointed out that it has not seen any evidence of its interference in the US election.
Moscow is expected to further respond if President Trump signs into law fresh sanctions on Russia.
The US Senate voted almost unanimously on Thursday to introduce the measures. Trump now needs to approve or veto the legislation.