Freak storm causes havoc in Istanbul
Comments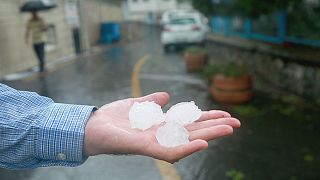 A powerful storm unleashed chaos on Istanbul, sparking fires, damaging aircraft and even bringing a crane crashing down the ground.
Turkey's biggest city was hit with golf ball-size hailstones and heavy rain, which flooded the metro and roads and left vehicles submerged.
Flights into the city's airport were suspended and at least one plane showed the scars of the hailstorm after making an emergency landing.
Firefighters battled to put out blazes started by lightning.
They also contained a fire sparked by a crane toppling over at Haydarpasa port, near the southern entrance to the Bosphorus.
Two people were injured when the wall of an old cemetery collapsed near a busy street, the Daily Sabah said.
It was the second time this month that heavy rains flooded streets and disrupted transport in Istanbul.
Turkish Airlines plane shows storm scars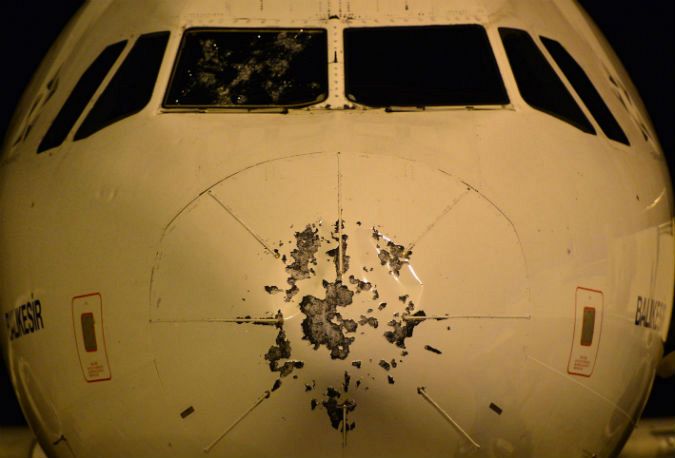 Video shows firefighters saving stranded passengers
People climb on car roof to escape floods
Bus submerged under bridge in western Istanbul
Fire after crane collapse
Firefighters battle to put out lightning fires