Victory for anti-bullfighting advocates in Spain's Balearic Islands
Comments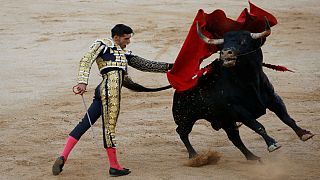 A Spanish province yesterday (July 24) came one step closer to banning bullfighting once and for all.
The Balearic Islands, which include Majorca, Minorca, and Ibiza, passed a law banning matadors from killing bulls in the ring and making it illegal for the animals to endure physical or psychological damage.
After a bill was adopted in the Balearics' parliament, the province is now one of several in Spain that have moved towards banning the blood sport.
The law also brought about further changes that include making anti-doping tests obligatory for all bullfighters and animals before and after the fight.
Bulls will now have medical checks after the event and be returned to the ranch from where they were raised.
Fights will no longer resemble the traditional spectacles that have taken place in Spain for centuries.
The Balearic Islands tried to ban the practice back in 2016, but Spain's constitutional court put an end to the action ruling that local provinces did not have the authority to ban the sport.
The new law, while not a complete ban, is a victory for anti-animal cruelty campaigners.
One animal cruelty NGOs welcomed the change in the province saying it would relegate the "torture of bulls for public entertainment" to "the annals of history".
The effect that it will have on the availability of bullfights remains to be seen.