Turkish court rules human rights activists must remain in jail
Comments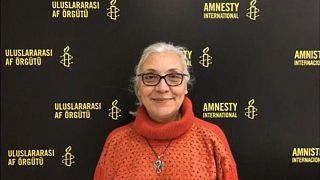 A court in Turkey has ruled that six human rights activists, including the director of Amnesty International Turkey, must remain behind bars.
Eight Turkish militants, along with a German and a Swedish trainer, were arrested on July 5 while attending a workshop on digital security and information management near Istanbul. They stand accused of committing crimes in the name of a terrorist organisation, without being members of said organisation according to news agency AFP.
The court ruled that six of those activists, including the two non-Turkish nationals, must remain in custody, while the other four have been released.
I am backing amnesty</a> campaign to <a href="https://twitter.com/hashtag/FreeRightsDefenders?src=hash">#FreeRightsDefenders</a> <a href="https://twitter.com/hashtag/FreeIstanbul10?src=hash">#FreeIstanbul10</a> human rights activists locked up in Turkey <a href="https://t.co/KU4legCQHy">https://t.co/KU4legCQHy</a> <a href="https://t.co/CFcushbPLw">pic.twitter.com/CFcushbPLw</a></p>— David Lammy (DavidLammy) July 13, 2017
On Monday, Turkey extended emergency rule for another three months, a year after it was imposed following last July's failed coup. More than 50,000 people have been jailed awaiting trial and 150,000 others dismissed or suspended from their jobs, including soliders, police teachers, judges and other public servants.