This week in pictures: crazy moon, paddleboard yoga and bulls in Pamplona
Comments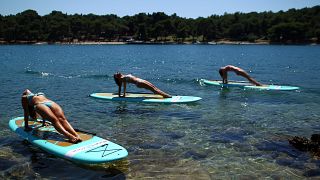 The gigantic moon rises over the Pantheon; people practise standup paddleboard yoga in Croatia; a wild cow leaps over revellers in Pamplona; British and Spanish Royals visit Buckingham Palace together.
Check these and many other highlights of the week in the gallery of images selected for you.
Navigate the gallery by clicking the arrows at the edge.