Battle for Mosul amounts to possible war crimes - Amnesty report
Comments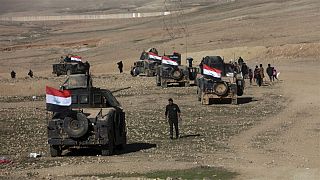 Tactics used by Iraqi forces and their US-led coalition allies in the battle for Mosul violated international humanitarian law and might amount to war crimes .
That's according to a report called " "The Civilian Catastrophe in West Mosul" ":https://www.amnesty.org/en/latest/campaigns/2017/07/at-any-cost-civilian-catastrophe-in-west-mosul-iraq/, by human rights group Amnesty International.
The forces are accused of deploying heavy weapons in densely populated areas, while self-styled Islamic State
used civilians as human shields.
NEW: Amnesty International report exposes the civilian catastrophe in the battle for west #Mosul#Iraqhttps://t.co/Wy1vND6lhHpic.twitter.com/h6Tdf5MsrX

— AmnestyInternational (@amnesty) July 11, 2017
"The final message of the report is that civilians went through a horrific ordeal, they really are in a catastrophe right now and hundreds of thousands have fled from Mosul, they deserve to have the violations that were carried out against them to be recognised, this is the first thing we are calling for, is public recognition, and then to have an independent commission look into which violations were committed and determine who might be responsible for those violations, who might be responsible for war crimes," said Nicolette Waldman, co-author of Amnesty report.
Possible U.S.-backed war crimes in Mosul, #Iraq exposed by new amnesty</a> International report: <a href="https://t.co/AorsRaDSKi">https://t.co/AorsRaDSKi</a> <a href="https://t.co/xpCuaqpHTQ">pic.twitter.com/xpCuaqpHTQ</a></p>— Truthdig (Truthdig) July 11, 2017
The numbers are staggering …600,000 civilians displaced in west Mosul, nearly 6000 killed between February and June as a result of attacks by Iraqi and US-led coalition forces and thousands killed by Islamic State.
While the brutality of Islamic state was extensively documented. Amnesty specifically accused Iraqi and coalition forces of appearing not to have struck to intended military targets. Also air strikes killed dozens of civilians as well as snipers.
The US has rejected the allegations saying the report is irresponsible and an insult to the thousands of troops who died trying to remove the jihadists.