How sexual assistants are helping disabled Czechs fulfil their 'right to sex'
Comments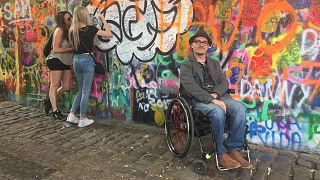 Like many other young men of his age, 27-year-old Tomáš Pik (photo above) enjoys going out with his friends and meeting girls. But having sex is more complicated. Friedreich's ataxia, a rare neurological disease that causes movement problems, has confined him to a wheelchair for the past six years ago. Despite his lust for life, girls turn him down and prostitutes have hesitated to have sex with him.
That is why he joined the Right to Sex initiative, which promotes sexual assistance for people with disabilities in the Czech Republic, provoking some heated reactions in what is usually an open-minded society where some prostitution is legal.
"People with disabilities are taboo and sexuality is taboo. No one really speaks about it. And here, you have people with disabilities and sexuality together – both taboo topics at once," says Tomáš.
Rozkoš bez Rizika, or Pleasure without Risk, has selected and trained five women known as sexual assistants to help disabled Czechs explore their sexuality and satisfy their sexual needs. Their services were approved by the government's Interior Ministry. Czech sexual assistants are mostly former prostitutes but they do not necessarily offer sex to their disabled clients.
Vladana Augstenová from Prague is one of the trained assistants. She used to dance in night clubs and have sex for money to feed herself and her child. But as a sexual assistant, she no longer offers sex. "I use touching, hugging and massages to open up my clients' sexual energy," she says. Vladana adds that regardless of disability, everyone can feel an inner pleasure when they connect with their sexuality.
A service with a sexual assistant costs up to 1,200 Czech Crowns (45 Euros) and lasts for one hour. The price is quite high, but Vladana has a very busy schedule. Even though she has mostly male clients, women contact her too.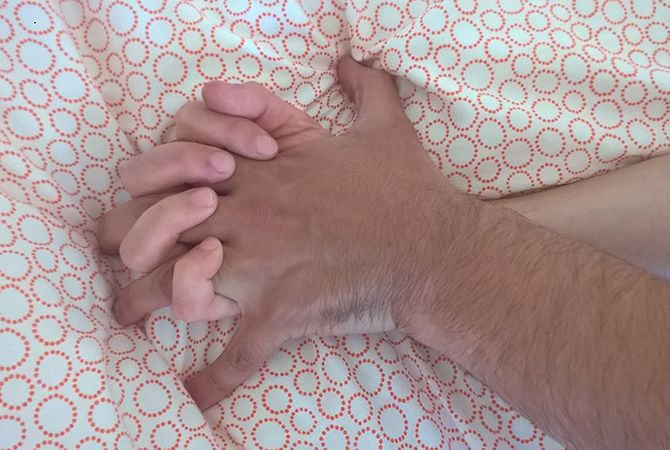 "We realize that these people would be much happier if they had somebody beside them, whom they could live with and experience their sexual needs.
"And that ideally they would not need any sexual assistance," says psychotherapist Lucie Šídová of the Freya association, an organization that runs a program of sexual assistance for people with intellectual, physical or combined disabilities.
"But the reality is different, and therefore, according to our opinion, it's necessary that there is a possibility of sexual assistance."
Freya is a partner organization of The European Platform Sexual Assistance (EPSEAS) whose mission is to "show that people with disabilities have the right to sexual experiences and adapted assistance that allows them to live their sexuality as they wish".
Sexual assistance for people with disabilities is already adopted by many Western European countries, such as Denmark, Germany, Switzerland and Netherlands. In some of them, governments even partially finance sexual assistance services for their disabled citizens.
But Tomáš thinks that it would not be a good idea for his home country. "It is controversial enough that there is something like sexual assistance in Czech Republic, let alone governments – or in other words – citizens, paying for it."
The program as it is, in Lucie's opinion, makes thousands of disabled people across the country happier and more satisfied.
A 44-year-old Czech disabled man who has participated in the sexual assistance program said: "Through the sexual assistance project I had the first opportunity to get to know what it's like touching a woman's body."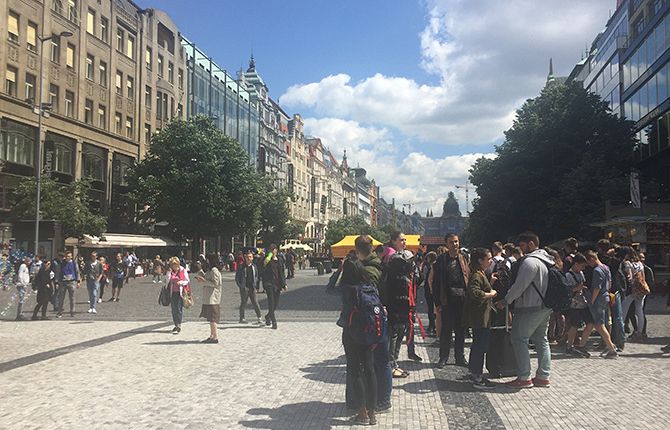 Lidija Pisker for euronews