Cannes first two prizes awarded
Comments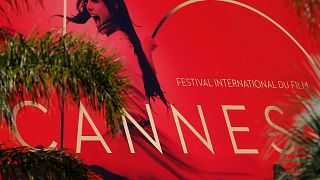 The two first prizes at the Cannes Film festival have been awarded. The "Ecumenical Prize" which was originally created by Christian film makers, aims to honour works of artistic quality reflecting the human condition, has gone to Director Naomi Kawase. for "Radiance ".
Last year, it was Xavier Dolan for Just the End of the World who had received the Ecumenical Prize and it was this year that Naomi Kawase succeeded him for his very sensitive Radiance / Towards the Light.
"This is the first award of the Festival de Cannes and I appreciate it and am relieved. because I believe my film Radiance has a message for everyone, and I'm proud to share that, and I'm very thankful to people who support it," said Naomi Kawase, Film Director to Euronews reporter Fred Ponsard.
The film is tentative romance involving a blind photographer and is preoccupied with the power of images as perceived through the senses.
The second prize is awarded by the press. This year it has gone to one of the favourites for the top Palme d'or' accodlade, that of the AIDS focused film 120 Beats per minutes by Robin Campillo.
Actor Nahuel Perez Biscayart said, "It is very important because it is a prize that we like very much, it is an international prize that will hopefully givea boost to the film helping it to be screened everywhere. It a prize whch will enhance our visibility, not just for us but to the film and and its issues world wide."