Alabama executes 75-year-old man
Comments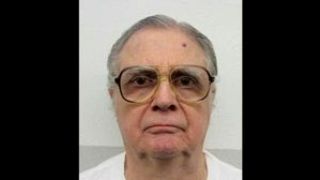 The US state of Alabama has executed a 75-year-old man who had been on death row for more than three decades.
Tommy Arthur was convicted of killing his girlfriend's husband in 1982.
The execution went ahead despite appeals about the legality of the drug used.
This was the 12th person put to death in the US so far this year.
Arthur said goodbye to his children before his execution, prison spokesman Bob Horton said.
"I'm sorry I failed you as a father. I love you more than anything on earth," Arthur said, according to Horton.
Arthur was executed shortly after the US Supreme Court lifted a stay on his execution as it considered arguments from his attorneys.
Arthur's lawyers had argued that use of the drug midazolam for the lethal injection was unconstitutional.