Manchester attack: Trump says intelligence leaks 'deeply troubling'
Comments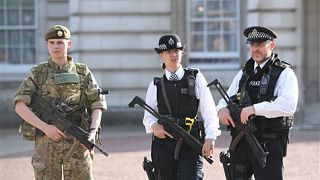 Amid fury in London, president Trump has said leaks related to the Manchester Arena attack are "deeply troubling"
UK police suspended intelligence sharing with their US counterparts after pictures from the investigation appeared in American media.
At a NATO summit in Brussels Prime Minister Theresa May also slammed the disclosure.
"We have a special relationship with the USA, it is our deepest defence partnership that we have. Of course, that partnership is built on trust. And part of that trust is knowing that intelligence can be shared confidently. And I will be making clear to President Trump today that intelligence that is shared between law enforcement agencies must remain secure," May said.
May is believed to have warned Trump that such leaks might harm the ''special relationship''.
But some analysts argue the UK has more to gain than lose in the sharing of intelligence.
International security analyst Bob Ayers said: "In terms of the information exchange, the United Kingdom receives more information than it provides and that's very valuable for the United Kingdom. And because the Manchester police are angry, to consider cutting off the information flow from the United States would be suicidal."
While, Trump has vowed to get to the bottom of the leaks announcing a Justice department probe, soldiers have been deployed at key sites across the UK in the wake of the Manchester attack.