Sweden drops charges against Assange, but Wikileaks founder "does not forgive or forget"
Comments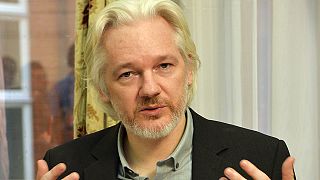 Sweden has dropped rape charges against Wikileaks' founder Julian Assange.
The Australian has always denied the allegation, but has lived in the Ecuadorean embassy in London since 2012 to avoid arrest.
In a statement, Assange says he does "not forgive or forget", claiming he has been detained without charge for 7 years. He also says his name has been slandered due by the long-running investigation.
Sweden's chief prosecutor Marianne Ny said the move was not a statement on Assange's possible guilt, but instead had been forced by legal obstacles.
Ny added the the investigation could be reopened if Assange comes to Sweden before 2020
Despite the decision to halt the investigation, London's Metropolitan Police have released a statement saying that Assange will still be arrested if he leaves the embassy.
This is because the outstanding 2012 warrant still applies, as does what police call ' a much less serious offence'.
Assange says he has remained in the west London embassy for fear that if he were to face trial in Sweden, he would be extradited to the US to face charges over Wikileaks.
Mr Assange's lawyers today hailed the dropped charges as a 'total victory'.
Assange remains a divisive figure. Some people see him a a heroic figure, campaigning for truth and against secretive governments. But others see him simply as a criminal, who endangers lives by leaking classified information for anyone with an internet connection to see.