Russian foreign minister denies Trump handed over classified information
Comments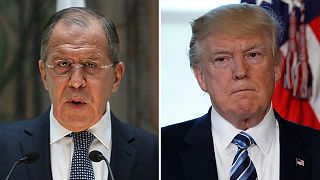 Russia's foreign minister Sergei Lavrov has met with his Cypriot counterpart on Thursday. And in a press conference, he rebuffed claims that President Trump told him top secret information during their White House meeting.
US officials said on Monday that Trump divulged classified information on specific ISIL threats
But Lavrov said: "as far as I can recall, maybe one or two months before (the meeting), the Trump administration had an official ban on laptops on airlines from seven Middle Eastern countries, and it was connected directly with a terrorist threat. So if you are talking about that, I see no secret here."
In his first statement regarding the meeting, Lavrov also recalled a joke from Soviet-era Russia.
The Soviet newspaper 'Pravda' – which means truth – contained no such thing, Lavrov said, adding that: "truly I get the impression that many U.S. media are working in this vein".